Dances
Vermont Swings hosts a variety of great dances, often with live music. Please join us on the dance floor.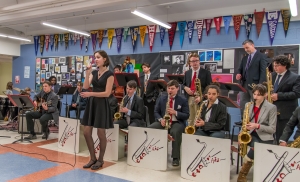 CVU Jazz Ensemble
Beginner Swing Lesson at 7:30pm, toe-tappin' tunes by these very talented youths, 8:00-10:30pm. Come support local music and local talent! Admission is sliding scale of $20-10 - whatever you can afford.

No partner necessary, there's plenty of people to dance with! Please bring a pair of clean, non-marking shoes (or socks) to change into for dancing to protect out wonderful wooden dance floor from the outside dirt, wet, sand, salt, etc.

The Champlain Valley Union High School Jazz Ensemble of Hinesburg, VT, is a high school jazz band of musicans and vocalists, under the direction of Andy Mikovage, who is also a swing dancer. They play a mixture of full big band standards and smaller combo pieces. They will keep your feet moving and tapping to the likes of Benny Goodman, Count Basie, and Glen Miller.
View Website
---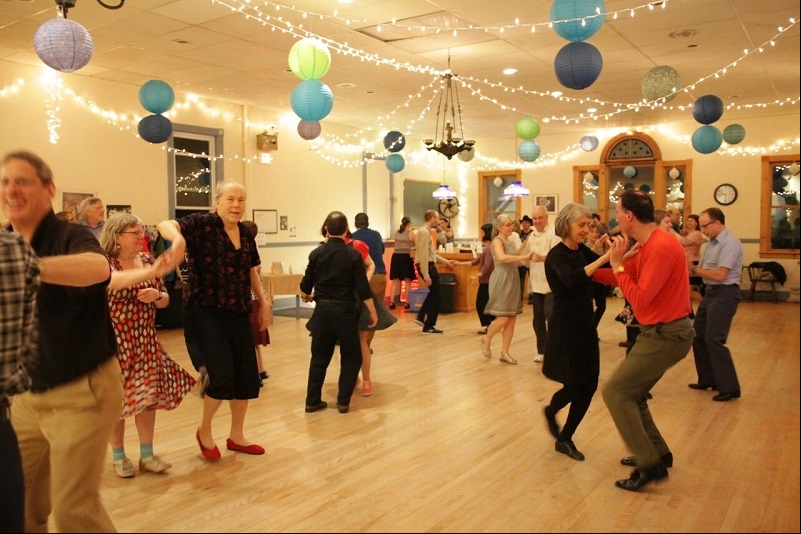 Saturday Swing Dance!
We host a Saturday Night Swing Dance on the 2nd and 4th Saturdays of every month. Join us for a free, beginner-level mini-lesson from 7:30 - 8:00pm, followed by dancing from 8:00 - 10:30 pm. The Vermont Swings All-Star DJs will keep you moving to great music from jazz, big band and contemporary eras.
---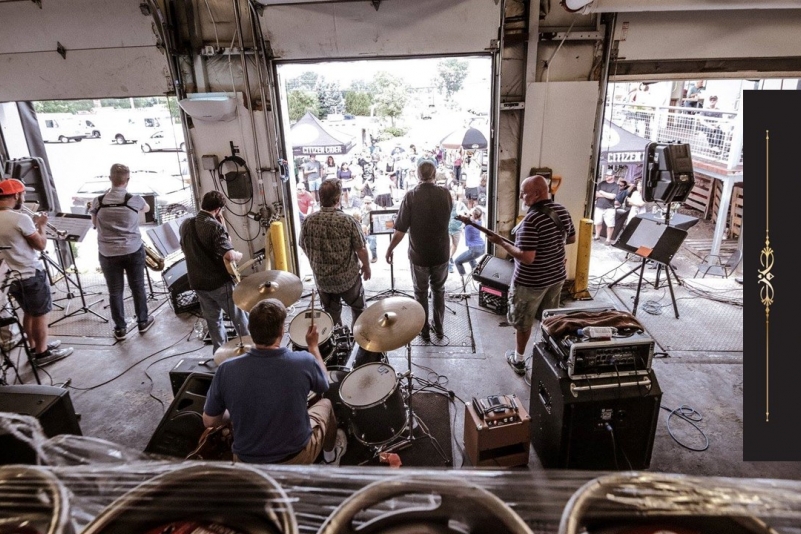 All That
Admission: sliding scale $20-10, whatever you can afford.

Free Intro to Swing Dance lesson at 7:30pm, band plays 8-10:30pm.

No Partner Necessary, there are plenty of people to dance with!
Please bring a change of clean, non-marking soled shoes to dance in (or socks), to keep our wooden floor free from outside dirt, wet, grit, muck.

All That is a satisfying mixture of blues, swing, R&B, funk, and more. The 10-piece ensemble delivers a full, driving sound to keep your heart pumping and your feet jumping all night long. Keep an eye and ear out for them in your neighborhood. You're guaranteed a great time! Band Members include: Scott Adams-guitar, Jeffrey Barker-trumpet, John Boedner-saxophone, Michael Emilio-bass, Henry Epp-saxophone, Houston Illo-drums, Mike Maslack-keyboards, Bob McKenzie-harp & vocals, Dave Mitchell-vocals & harp, Jack Valence-saxophone.

Here's a sample of them in action:
https://www.facebook.com/AllThatVT/videos/213854189214555/
Find them on Facebook: https://www.facebook.com/AllThatVT/
View Website
---

Subscribe to Vermont Swings
Receive up-to-date information about our dances and events.