Dances
Vermont Swings hosts a variety of great dances, often with live music. Please join us on the dance floor.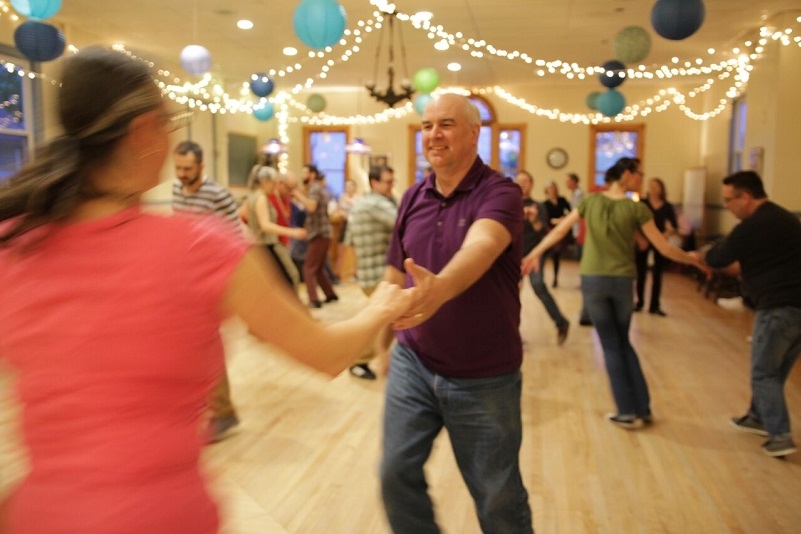 Tuesday Practice Session
We host a 90-minute practice session to provide practice time for students after our Tuesday classes, as well as for students taking classes during other days of the week. We also welcome and encourage those who are just looking for a reason to get out and dance and socialize with our community. The Practice Session is FREE to those taking classes, or $5 for those not taking a class.

For the first 45-minutes, uur DJs structure their playlists to accommodate the music needs of beginners and the music genres appropriate for the lessons being taught. Tempos may be faster and non-traditional "swing" music may be introduced in the last 45-minutes of the practice session to provide a challenge and add variety.

The last Tuesday of the month often features a Birthday Jam for anyone who celebrated a birthday that month. Don't know what a Birthday Jam is? Come join us and find out!

We welcome feedback on music, and we're always looking for guest DJs or those who would like to DJ a regular spot. Please email us if you're interested at contact@vermontswings.com
View Website
---

Subscribe to Vermont Swings
Receive up-to-date information about our dances and events.